Band Spotlight: Meet Matt!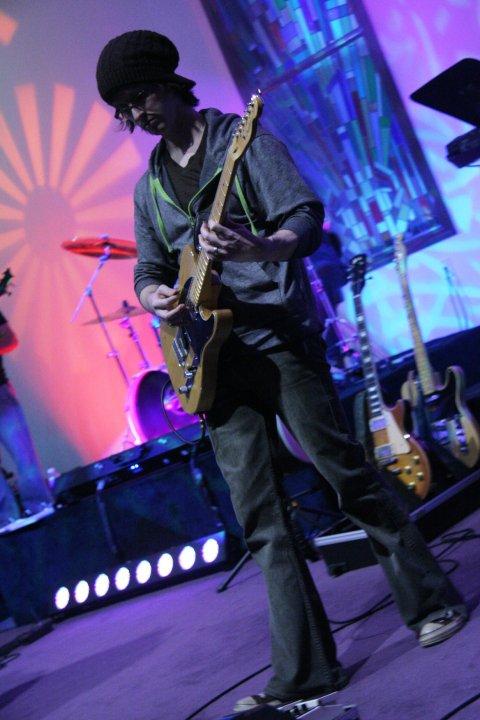 Hey All!
We're all very excited to start recording some of our v-blogs really soon! There's going to be a lot of fun covers as well as much of our music (old and new) to show you guys; so, stay tuned!
BUT, in the meantime, we'd like to take some time to introduce you all to some fantastic musicians who have graciously agreed to join us on our musical journey with lots of fun, new projects. As many of you may know, we've been looking for good, quality musicians to join us for gigs, videos, and on the road for a while now…and we've finally found some amazing people!
So, to start it all off, meet the fantastically talented MATT RICHARDS! We're super stoked to have Matt playing with us as our guitar-hero-extraordinaire! He's toured all over and is pretty much jedi at all of this; so, we're very lucky to have him on board. It's also nice to have someone with his immense energy and positivity along for the ride with us; we feel so blessed and seriously CANNOT wait!
So, what do you have to look forward to with these upcoming video blogs? Well, first up is a little ditty by Justin Bieber and Sean Kingston – yeeeaaaahhhh! It's gonna be rawkin'! Then, another tune by Timbaland and Katy Perry…and even some tunes by Lady Gaga herself! Not to mention our own songs, AND we're even thinking of giving you a little taste of some of the new stuff for the next album and the song we're pitching to the "Twilight" franchise (for "Breaking Dawn", the movie).
There you have it! Some goodies to get excited about (well, at least, we are!)! Look for new vids within the next week or so (we know…finally, right?!).
In the meantime, be well…be happy…be blessed….be love(d).
XOXO ,
*mandie*michaela*whitney*
~The Beautifully Broken~