TBB on iTunes Valentine's Day 2011!!!!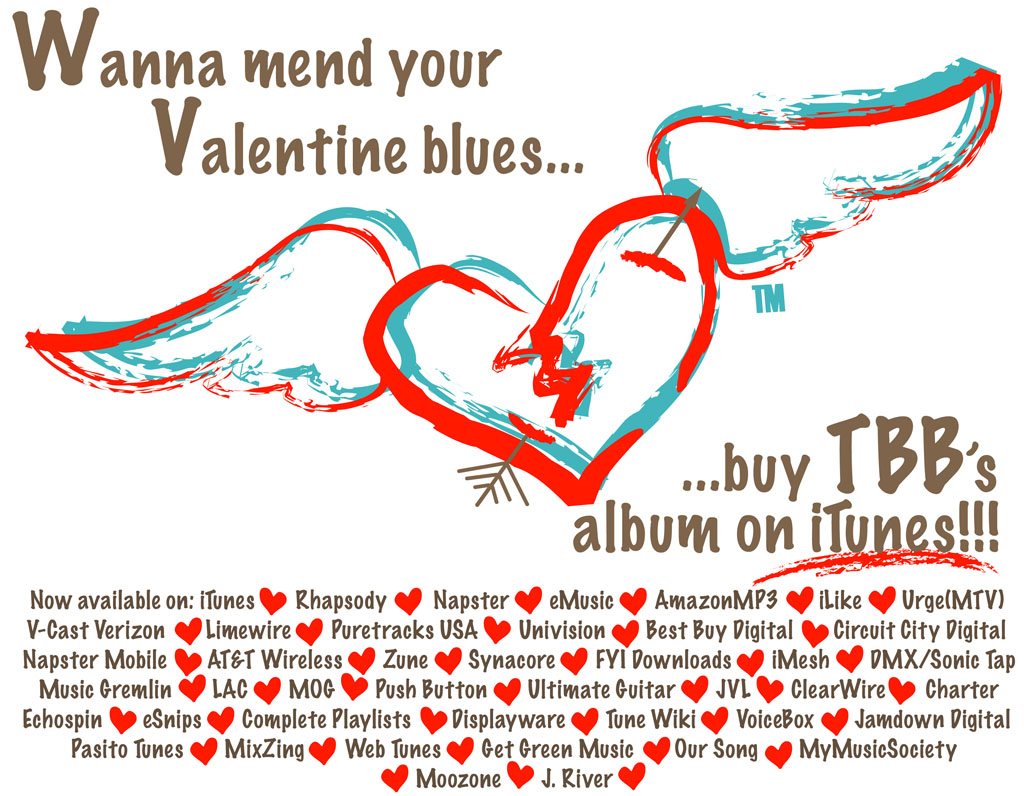 Hey guys and girls! Feeling a little blue this Valentine's Day? Missing someone? All alone? Or maybe just sad that soon the most romantic day of the year will be over?! Well, fear not; we've got something to cheer you up!
The Beautifully Broken's self-titled debut album will be available for purchase starting on St. Valentine's Day (Monday, February 14, 2011)!!!
So, stop by and get your digital copy of your fave TBB tunes; and don't forget to spread the word and tell your friends!
We hope you have a red and pink and hearts all over kind of V-Day!
La-la-LOVE,
*mandie*michaela*whitney*
The Beautifully Broken