Three by 3 Show – September 10th, 2011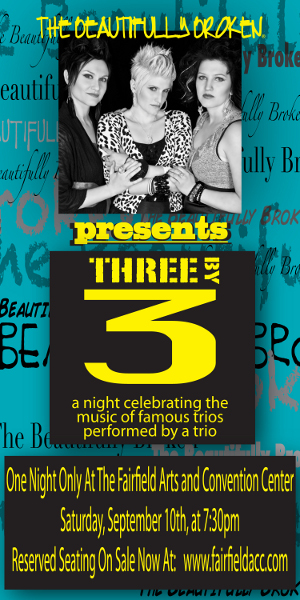 http://www.fairfieldacc.com/events/the-beautifully-broken-2011-09-10.html
The Beautifully Broken will be performing in their hometown of Fairfield, IA for one night only at the fabulous Sondheim Center – 7:30 p.m. Saturday, September 10th, 2011!
The show is called "Three by 3" and will celebrate the music of famous trios like the Bee Gees, Hanson, Destiny's Child, the Ronettes, Lady Antebellum, and more as well as several of TBB's original songs.
Tickets are on sale now here: http://www.fairfieldacc.com/events/the-beautifully-broken-2011-09-10.html ($13 for adults, $10 for students with ID)!